The festive season is officially upon us and whether you're a casino or bingo player, bet365 have a Christmas Cracker of a promotion available for to take advantage of. Will you climb the bet365 casino 12 Levels of Christmas or fulfil your Winter Wishlish with bet365 bingo?
Each of these winter wonderland promotions are available to all players and as you would expect from bet365, the prizes available are spectacular.
Bet365 Casino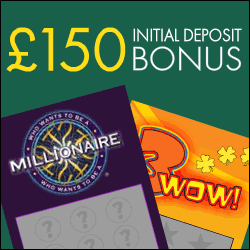 There are some extraordinary prizes on offer during the month of December with the 12 Levels Of Christmas at bet365 Casino.
All you have to do for your chance to be speeding off in to the New Year is simply play your favourite games from now until 28th December.
The fantastic range of prizes available range from jaw dropping Jaguar F-TYPE S Coupé, a fabulous trip to the Monaco Grand Prix where you can rub noses with the rich and famous, plus a sack load of the best gadgets available and great bonuses.
Reach the required level by the end of the event and you shall receive your just rewards.
Every time you play the games at bet365 Casino you will earn competition points, the more points you earn the further up the ladder you will climb.
Even if you don't quite manage to finish at the top to claim the Jaguar, there's still a chance for you to be driving away in a top of the range sports car, as all players who reach level 3 or higher will automatically be entered into the draw for the chance to win a BMW Z4 Roadster.
So remember, the more you play the more you will be rewarded.
Bet365 Bingo
How would you like to blow away those winter blues and jet off to the sun, well that's exactly what can happen with bet365bingo's Winter Wishlist.
Once again there are plenty of prizes to be won from through December, including a luxury island break on Madeira, an indulgent spa weekend plus this year's top stocking fillers.
For your chance to get Free Tickets, just play in bet365bingo's Gifts Galore room, you'll get one ticket for every Full House win from 11:00 UK Time until 17:30 UK Time, or if you play from 20:30 onwards its even easier to be rewarded, as you'll receive one ticket for every one-line, two-line and Full House win.
You can then play all your Free Tickets in bet365bingo All Winners games, which take place each Sunday to be eligible to claim any of the big prizes.