Phone Bill Casino have been informed of some incredible news for you pay by phone bill fans out there. Cozy Games one of the largest providers of bingo and casino sites, have seen the light and are now accepting the banking method Boku.
Boku on Cozy Games – what does this mean for you?
Well it means that if your preference of payment is by phone bill, you now have over fifty extra casino and bingo sites to game on. This includes the phenomenal Smooth Bingo, Comfy Bingo and Scrummy Casino.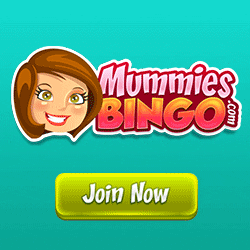 It also means that if you have yet to hear about the ability to pay for your gaming credit, via your mobile bill or credit; then we are here to open your eyes.
The process is extremely simple and merely requires you entering your mobile number. Once that is completed you will receive a text to confirm that you wish to use this payment method. You are initially capped per day on the amount that you can add, but remember that you still have other banking methods available to you on top of Boku. This limit will increase though, very much like a credit over time, expect with Boku you don't get extortionate interest fees.
We do recommend that you check your phone provider accepts Boku pay by mobile, but due to its rapidly increasing usage many of the large providers are already on board.
The best part of paying by phone bill are the many benefits!
Firstly, you're probably very similar to us when it comes to entering your bank details online. The numbers of fraudster and hackers has rapidly increased, making us all extra cautious. But unfortunately to play your favourite games of bingo, casino and slots, you have to enter your bank details. This isn't just once, it's each and every time you sign up and try a new site for their lovely welcome bonuses.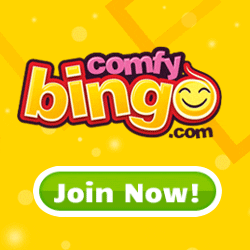 With pay by phone bill you only have to enter those 11 digits of your mobile number, so your financial security will exponentially increase.
Secondly, again if like us you tend to find that at the end of the month your ability to play your favourite games decreases, due to lack of funds; then pay by phone bill is definitely for you. You can use up any left-over phone credit or add it to your phone bill and pay the amount off when your phone bill is due. That we're aware of there is no interest incurred, unlike other methods of borrowing money. But we strongly remind our reader about the 'When the fun stops' campaign, because although this is a simple method of gaining extra credit for a period of time, you will still receive that phone bill to pay off.
Thirdly if you change phone tariffs and your previous mobile has left over credit still on it. You've called your mum and best friend, but there's still way too much and you don't fancy calling random people. Why not use it up on a great bingo site, such as Mummies Bingo? Then the phone credit is converted into gaming credit and you can have hours of fun playing incredible slots, instead of talking to an auntie who loves her cats way more than people.
Hopefully this has helped you explore the world of payment by phone bill and you're as excited as we are about Boku on Cozy Games.
To make it even easier for you, here are our top Cozy Games sites;