Self-Exclusion and the ability to opt out of casino gaming is something that all gamblers should be aware of. Online gambling has progressively grown over the last 10 years, to become a mainstream form of entertainment. For many of us it's the excitement of a possible win which attracts us over and over again. At Phone Bill Casino the option of online gambling provides an immense thrill and the opportunity to meet other players through the bingo or casino communities.

Of course there is always the flip side and an addiction to gambling can not only be devastating to the person involved, but it can affect their loved ones too. This is where the idea of being able to opt out of casino gaming comes into play, by blocking gambling sites; so let us tell you a little more about the self-exclusion process.
What is Self Exclusion?
The premise is pretty simple, in that you can choose to contact a gambling operator and block yourself from playing or betting on that site for a specific period of time. If you then attempt to access your account it will be blocked by the operator for that predetermined period of time, which is usually between six months and five years.
Following the introduction of the UK Gambling Commission in 2007, the option of self-exclusion must be provided on UK gambling sites to legally comply with their rules and regulations.
The obvious difficulties lie in the inherent nature of gambling addiction, because it is the player's responsibility to inform the operator. Once you make contact though, any operators are expected to act responsibly and comply with your wishes. This is why many of the large companies have added specific sections to their websites, to ensure that all players know where to seek advice and that the option of self-exclusion is available.
Although it is a step in the right direction in giving support to those who truly need it. We will provide you with details of the National Gambling Helpline, should these issues resonate with you and you feel that further support may be needed.
Why would I choose self exclusion?
People choose the route to opt out of casino gaming for many reasons, but for most it gives them the time away from their addiction so they can seek assistance and support. Some of the signs of gambling addiction include;
Struggling to spend time away from gambling or always thinking about it,
Spending more money than you can afford and being unable to stop,
Lying to family and friends about how much you spend and the length of time spent playing/betting,
Increasing your bets to recoup any losses,
Borrowing money or selling possessions to either pay back any losses, or in order to gamble,
Neglecting work, family and general daily activities, because of your need to gamble.
If you connect with any or all of these signs, then we would recommend that you contact the National Gambling Helpline on 0808 8020 133. Advisors are available seven days a week between 8am and midnight, and all calls from landlines and mobiles are free.
How to opt out using self exclusion and block gambling sites?
For many of the large gambling companies you will find a 'responsible gambling' page, which tends to be at the bottom of the site. Within that section there should be a self-exclusion page (you can use the search options to find it if you struggle). For smaller operators it may simply be a case of heading to the 'Contact Us' section and emailing them a request to self-exclude.
How you actually self-exclude will vary depending on each operator. But to give you an example with Ladbrokes, you can call their customer support, email the self-exclusion team on a dedicated address or use their automated option which is available in your account settings. For many operators there is an automatic minimum 6 months exclusion period, but you can request more.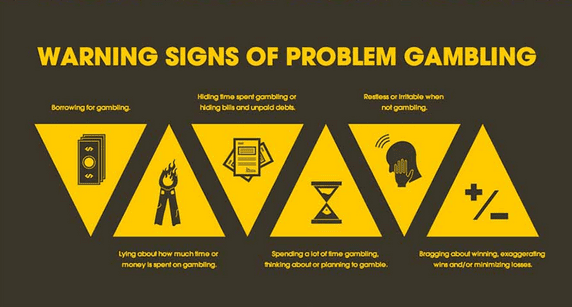 You should be aware that many large operators may be connected and as such excluding yourself from one, may mean you do so for another.
Another reason for self exclusion at a casino could be an unsure feeling about the casinos banking methods, so make sure  you're using a safe and secure payment method.
How to Block all Gambling Sites
Should you find individual self-exclusion difficult, then there is always the option of using blocking software. This will block your access to any online gambling sites and as such reduce the temptation of registering with another. Further information can be found on the Be Gamble Aware link below.
At Phone Bill Casino we believe that addiction should be taken seriously and as such these steps are essential so that everyone can enjoy gambling; without any risk to their family or personal well-being.
If you would like further details about how to opt out of casino gaming or gambling addiction, then we would recommend both GamCare.org and Be Gamble Aware.