Ad Disclaimer
Ad Disclaimer!
PBC is an affiliation website. We help you find gambling sites where you can play with real money.
Many or all of the products and brands featured here are from our partners who compensate us. This may influence how the product or brand appears on a page. However, this does not influence our evaluations. Our opinions are our own.
The information on this page, including operator and game details, is updated regularly but subject to change.
Wagering requirements are the bug bear of many an online gambler, but there are so many of us out there who are still not sure what they mean and how it's worked out. We are here to assist with this dilemma and explain it all in detail, so you can make the right decisions on any future bets.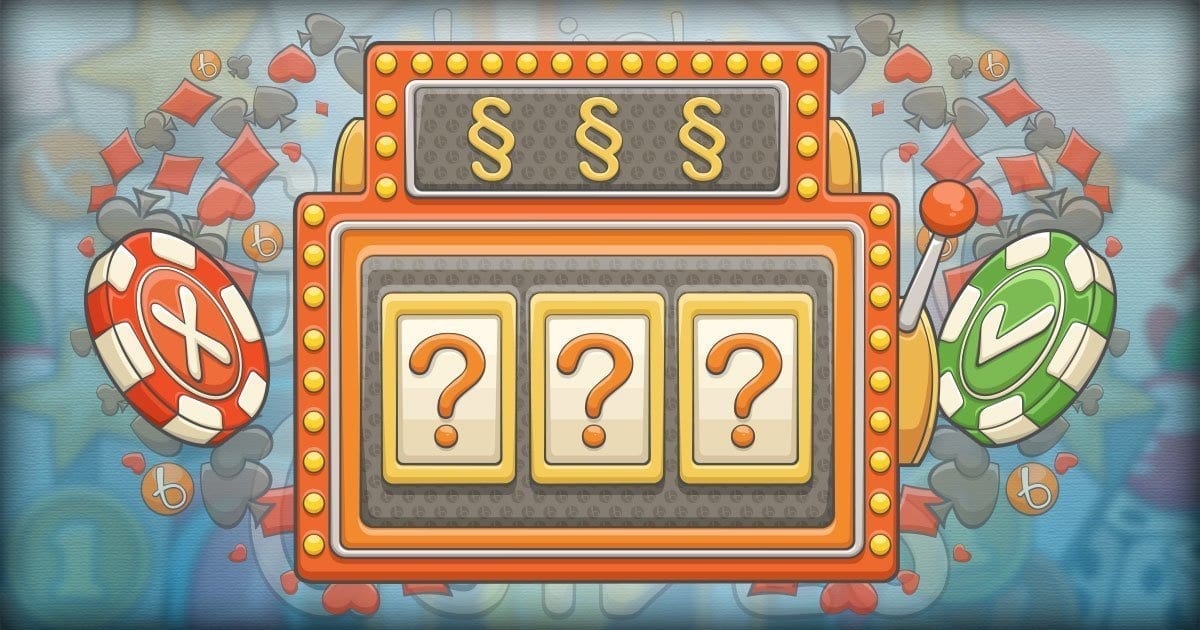 There are pretty much terms and conditions associated with everything we do, so it is no surprise that our favourite casino, slot and bingo sites will also have them. More specifically they tend to be attached to bonuses and promotions, which can always make that initial extra credit not seem worth it. When it comes to wagering requirements, there are no sites at the time of writing this article which offer wager free bonuses. So, it is important you know what you're doing when you register and deposit.
What you'll be pleased to hear is that the majority of sites no matter what they promote, use the same system to calculate. The only difference between each site is the multiplier they add on. The average multiplier used on casino sites is between 35x and 45x, but we have seen up to 75x which is an insanely high amount.
UK Gambling Commission Terms and Conditions Rule
All UK gambling sites are now regulated by the UK Gambling Commission and they have introduced a number of key rules to keep us players more informed. Firstly, the sites terms and conditions must be accessible for us to read, so for most sites you will find a link at the bottom of the page labelled 'terms and conditions'. Once you click on there you will be transferred through to the page but be warned it tends to be a raft of information.
Secondly if there are set terms such as wagering requirements on a welcome bonus or regular promotion, then any graphics for that bonus must display the information. You will probably spot it now, if you haven't before, but this will give you an indication as to what you will be expected to wager should you partake in that bonus.
Explaining Wagering Requirements
With all of this information we're sure you're a little confused, so let's get down to the nitty gritty of what a wagering requirement is.
Most welcome or regular bonuses will be presented as a percentage, so it could be 100%, 200% and so on. This means that whatever credit you add, you will receive a percentage of that as a gift from the gambling site.
For example, if the bonus is 100% and you added £10, then you will receive £10 in bonus credit which creates a total of £20 in your account.
Sadly, even though you will receive the bonus credit, it comes with the condition of a wagering requirement attached. Although it should be noted that you can register and play on a gambling site without any bonuses or promotions and as such no terms and conditions attached.
The actual wagering is expressed as a multiplier and as such is shown as for example, 35x or 60x the bet amount. That number is how much you are required to wager before you can remove any winnings from your account. This is the reason that many players opt out of bonuses because they prefer to have control of any winnings.
To break it down for you, if the bonus was 100% and you deposited £10 and received another £10 in bonus credit. Say the wagering requirement was 65x, then you would be required to deposit and play through £650 worth of credit before you could withdraw any winnings.
Don't worry though, you won't have to work this all out, because the majority of the sites will have a calculator within your account. This will show how much you've wagered and how much is left. This is the ideal way for you to balance your money out and stay informed.
Any winnings are kept in what is known as a 'pending balance' and they'll be locked in there until you reach the wagering requirement. Now you cannot withdraw from the pending balance, but you can use it to work your way through the multiplier amount.
When you hit the playthrough requirement then any winnings in the pending balance will be transferred into the main wallet. You then have the option of using the credit to play with or withdraw it.
Why Sites Have Wagering Requirements?
Wagering requirements are pretty much a way of protecting the gaming site, so you don't claim the extra credit and withdraw it immediately. It means that you have to stay with them for a while and play before you can claim the bonus credit.
But there is another reason, and this is to prevent money laundering through the site. Many counterfeiters use the gambling community as a way to integrate fake currency into the system. Gambling sites are required to conduct stringent checks on players and monitor their play, to ensure that currency passing through them is legitimate.
Is it Worth Taking the Welcome Bonus or Promotion?
Honestly, it is completely your choice because it depends on your long-term agenda. Do you plan on staying with the site and as such you will play through the wagering requirement? As we mentioned previously you don't have to take the bonuses and can simply play and withdraw funds whenever you win. But sometimes we like a little something extra, so it's down to whether you feel the extra wagering is worth the bonus.
We suggest that you consider the amount you need to wager to fulfil the multiplier. In the previous example we added £10 and had to wager through £650 on a 65x multiplier. But what if you added £100 on a 100% deposit, which would give you a £100 bonus. Ok the bonus is much higher, but with the wagering requirement of 65x, you'd have to play through £6,500 which is a lot of money.
Again, make sure you check out the terms and conditions and establish if you are planning on remaining with the site. Some players find that they get through the wagering requirements pretty quickly, but this will depend on how much you wager, your winnings and what games you play. Games can have different weightings, which means that the percentage contribution may vary even though you've wagered the same amount. Weightings tend to be lower on table casino games and some slot games, in comparison to bingo. This can be a problem if you're playing a specific promotion which means that you can only play a certain slot or casino game. So, it's worth making sure you are aware of the terms and condition and weightings before you agree to the bonus.
There are sites such as Netbet and BoyleSports who provide a list of games which offer the most efficient way to fulfil your wagering requirements.
So that's basically it! We've gone through what wagering requirements means, how it impacts your gaming and whether it's worth it. Really the decision is yours, so take a look at what you'll get for the bonus if you make the required minimum deposit amount and work out how much you will have to wager to get access to any funds. We enjoy a good welcome bonus, but we have skipped it in the past due to the fact that the wagering has been extremely high.